Velocity Stack, Shorty, IDA, Billet Aluminum, Polished, JayCee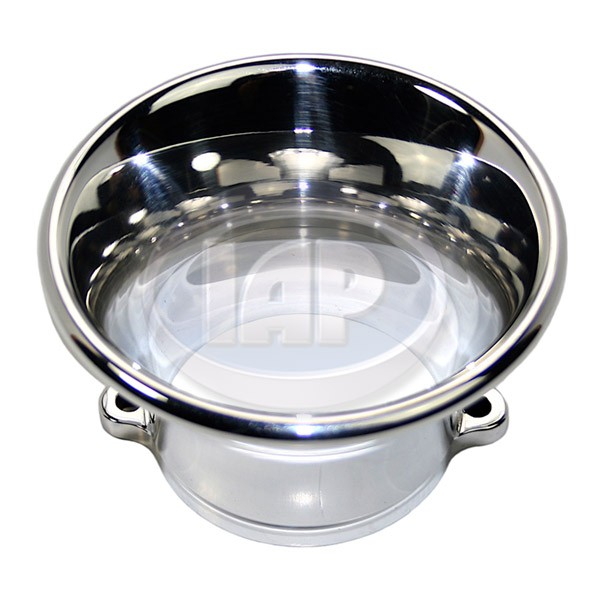 This JayCee high flow low profile "Short Stack" is a bolt on (no machining required) velocity stack that out flows a stock velocity stack by over 20 cfm. Made of 6061 billet aluminum stock, this velocity stack has the same height as the stock IDA velocity stack and is a complement to your high horsepower street machine. Made in the USA
Application Note: This is designed to fit Weber IDA carburetors and will fit any application that is capable of running an IDA carburetor. These Velocity Stacks may come in contact with the body on some vehicles.
Velocity Stack, JCBSSPO, Shorty, IDA, Polished, JayCee, Sold ea.

Application Note:

Volkswagen parts can sometimes be interchangable, for this reason the information listed below is for a stock, unmodified vehicle. S&S Aircooled Parts and Accessories is not responsible for any errors if your car has been modified in any way.

| | | |
| --- | --- | --- |
| Make | Model | Years |
| VW Beetle | Convertible | 1949 - 1970 |
| VW Beetle | Sedan | 1949 - 1977 |
| VW Beetle | Sunroof | 1949 - 1977 |
| VW Bus | All Models | 1950 - 1971 |
| VW Karmann Ghia | Convertible | 1957 - 1974 |
| VW Karmann Ghia | Coupe | 1955 - 1974 |
| VW Super Beetle | Convertible | 1971 - 1979 |
| VW Super Beetle | Sedan | 1971 - 1977 |
| VW Super Beetle | Sunroof | 1971 - 1977 |
| VW Thing | All Models | 1973 - 1974 |
| VW Type 3 | Fastback | 1966 - 1973 |
| VW Type 3 | Notchback | 1961 - 1973 |
| VW Type 3 | Squareback | 1961 - 1973 |