Cylinder Head, 40x35.5mm, 94mm, Dual Springs, Outlaw HP, Kühltek Motorwerks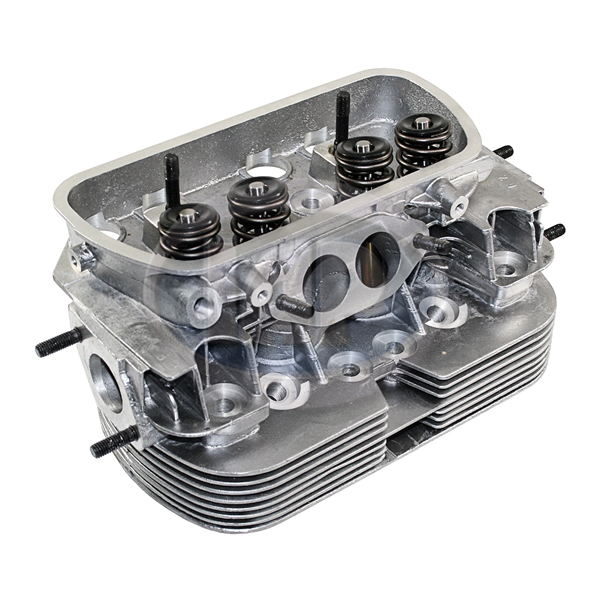 Cylinder Head, 40x35.5mm, 94mm, Dual Springs, Outlaw HP, Kühltek Motorwerks
Kühltek Motorwerks Outlaw HP cylinder heads offer improved performance throughout the RPM range for great throttle response with all-out horsepower. Thick intake walls allow for extensive porting, 3 angle precision valve job, Stainless steel valves, Hardened keepers, Chromoly retainers. Made from Chinese Casting
Specifications:
Bore: 94mm
Intake: 40mm Stainless Steel
Exhaust: 35.5mm Stainless Steel
Spring Type: Dual VW
Retainers/Locks: Chromoly/Hardened
Spark Plug: 12 x 19mm
Cylinder Head, 40x35.5mm, 94mm, Dual Springs, Outlaw HP, Kühltek Motorwerks, Sold ea.
Application Note:

Volkswagen parts can sometimes be interchangable, for this reason the information listed below is for a stock, unmodified vehicle. S&S Aircooled Parts and Accessories is not responsible for any errors if your car has been modified in any way.

| | | |
| --- | --- | --- |
| Make | Model | Years |
| VW Beetle | Convertible | 1949 - 1970 |
| VW Beetle | Sedan | 1949 - 1977 |
| VW Beetle | Sunroof | 1949 - 1977 |
| VW Bus | All Models | 1950 - 1971 |
| VW Karmann Ghia | Convertible | 1957 - 1974 |
| VW Karmann Ghia | Coupe | 1957 - 1974 |
| VW Super Beetle | Convertible | 1971 - 1979 |
| VW Super Beetle | Sedan | 1971 - 1977 |
| VW Super Beetle | Sunroof | 1971 - 1977 |
| VW Type 3 | All Models | 1961 - 1973 |