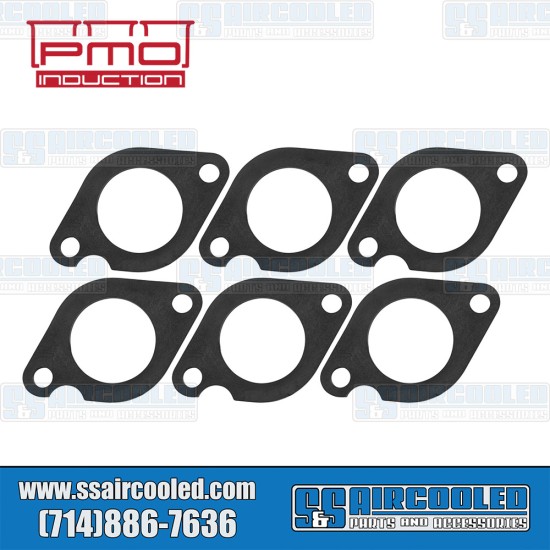 New
Manifold Insulators, 36mm, Carbureted or MFI Injection
PMO Induction intake manifold insulators, also known as gaskets or spacers, are crucial components used to separate the intake manifold from the engine block. Their main purpose is to prevent heat transfer between the engine block and the intake manifold.
Heat generated by the engine can cause the intake manifold to expand, leading to a loss of sealing between the intake manifold and the engine block. An insulator helps block the heat from the intake manifold, maintaining a consistent sealing pressure, ensuring that the engine operates efficiently.
In addition to thermal insulation, an intake manifold insulator also reduces vibration and noise in the engine compartment. It acts as a cushion between the intake manifold and the engine block, absorbing vibrations and reducing noise levels.
Installation Note: These insulators are designed for applications where carbureted or MFI injected manifolds were originally used on 32mm intake ports.
PMO Induction Manifold Insulators, 32mm, Carbureted or MFI Injection, Sold as Set

Part #:

PMO-928-0

Manufaturer Part #:

PMO-927-0

PMO Induction