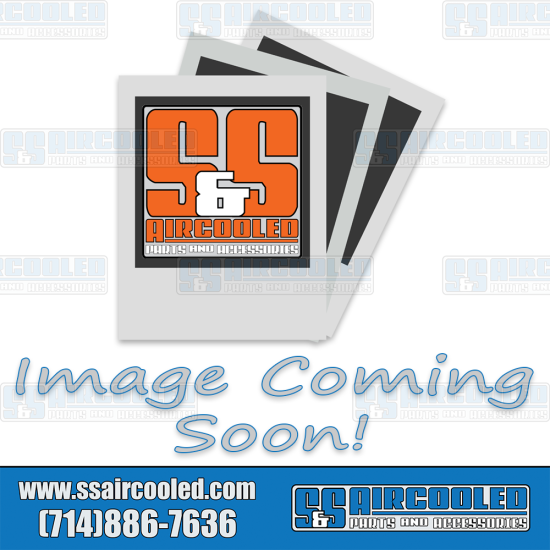 Bugpack Crankshaft, 82mm, Chevy Journal, Flanged, Forged
Bugpack Crankshaft, 82mm, Chevy Journal, Flanged, Forged, B4-0003-1
At the center of any engine build you will find the crankshaft. A counter weighted crankshaft will help with engine harmonics and crankshaft flex at high rpm's. This flanged crankshaft is forged from 4340 chromoly steel and features all Type IV main journals for added rigidity and Chevy rod journals. These cranks are precision ground, micro-polished and balanced. The bearing journals are radiused for strength and nitrided for longer wear. The flywheel mating surface comes with a 6 bolt, 6 dowel pin configuration.
Installation Note: Stroker Cranks require machining of case and possibly other internal components for rod clearance. This flanged crankshaft will require machining to the rear main seal are of the case. Crankshaft does not include the pilot bearing for input shaft(See related products).
Application Note: This is considered a universal part and can fit many different applications based on modifications to the vehicle. Application information is just for reference and not applicable to a stock vehicle configuration. Please verify your application before purchase to ensure this part is correct for your project.
Crankshaft, 82mm, Chevy Journal, Flanged, Forged, Sold ea.

Part #:

B4-0003-1

Manufaturer Part #:

B4-0003-1

Bugpack
Tags:
Crankshaft
,
Bugpack
,
VW Bug
,
VW Super Beetle
,
VW Karmann Ghia
,
VW Bus
,
VW Notchback
,
VW Squareback
,
VW Fastback
,
VW Thing
,
VW Baja
,
VW Buggy
,
VW Sand Rail