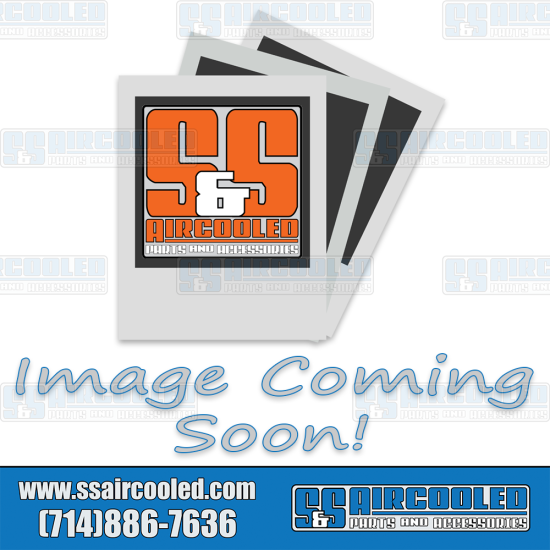 AA Performance Products VW Cylinder Set, 94mm, Thick Wall, Long Skirt, VW9400T1KL
AA Performance Products VW Cylinder Set, 94mm, Thick Wall, Long Skirt
This is a new set of 94mm Racing Long Thick Wall Type 1 Cylinder Set . This kit requires machine work, Both the heads and Case will need to be opened for the 94mm Bore. Cylinder is 23.6mm longer, Designed to be "cut to fit" for long stroke or long rod engines. Stud Holes are not drilled for Customer Preference of spacing and stud sizes.. Cylinders are finished .003 undersized so you can set your piston to wall.
Installation Note: ***This item requires finish machine work before installation!***
Application Note: This is considered a universal part and can fit many different applications based on modifications to the vehicle. Application information is just for reference and not applicable to a stock vehicle configuration. Please verify your application before purchase to ensure this part is correct for your project.

Cylinder Set, 94mm, Thick Wall, Long Skirt, Sold as Set
Part #:

VW9400T1KL

Manufaturer Part #:

VW9400T1KL

AA Performance Products