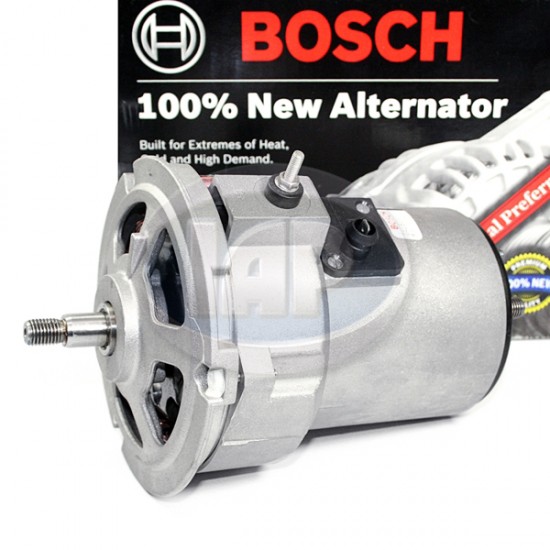 Bosch Alternator, 51 Amp, Natural
Bosch Alternator, 51 Amp, Natural, AL82N
An Alternator is a great upgrade from the old Generator that would have come stock on most VW's. This is a new Bosch 12 Volt, 51 Amp Alternator with an internal voltage regulator. Will fit MOST VW's with a Type 1 based engine and all earlier cars converted to 12 Volt.
Installation Note: Will not work on early cars with fixed generator stands. Can be used on Type 3 Fastbacks & Notchbacks with Type 1 (upright style) engines only. Will not fit Type 3's with pancake style engines. Will not fit Type 4 pancake style engines.
Alternator, 51 Amp, Natural, Bosch, Sold ea.

Part #:

AL82N

Manufaturer Part #:

AL82N

Bosch