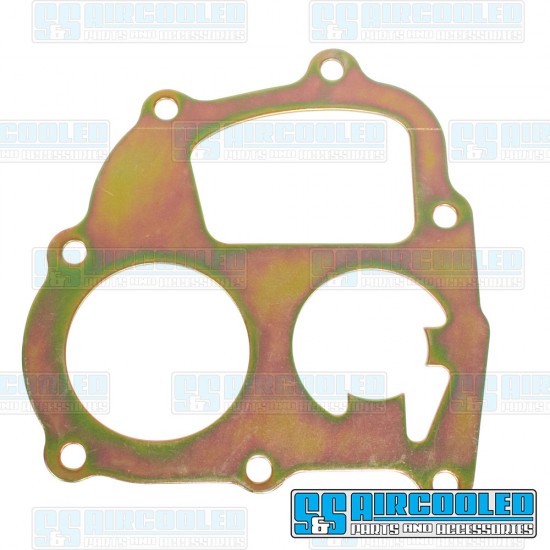 New
Bugpack Bearing Thrust Plate, Type 1 Transmission, Steel
Bugpack Bearing Thrust Plate, Type 1 Transmission, Steel, B5-0581-0
These Strong Steel main bearing thrust plates eliminate movement of the main shaft bearing. Aids in maintaining the alignment of the gears on the main and pinion shafts to give the gears FULL contact thereby reducing the chances of failure. Allows the use of a 2 bolt nose cone to be used on 3 bolt late model Type 1 transmissions.
Installation Note: Will not fit early split case transmission.
Application Note: This is considered a universal part and can fit many different applications based on modifications to the vehicle. Application information is just for reference and not applicable to a stock vehicle configuration. Please verify your application before purchase to ensure this part is correct for your project.

Bearing Thrust Plate, Type 1 Transmission, Steel, Sold ea.
Model:

B5-0581-0

MPN:

B5-0581-0

Bugpack