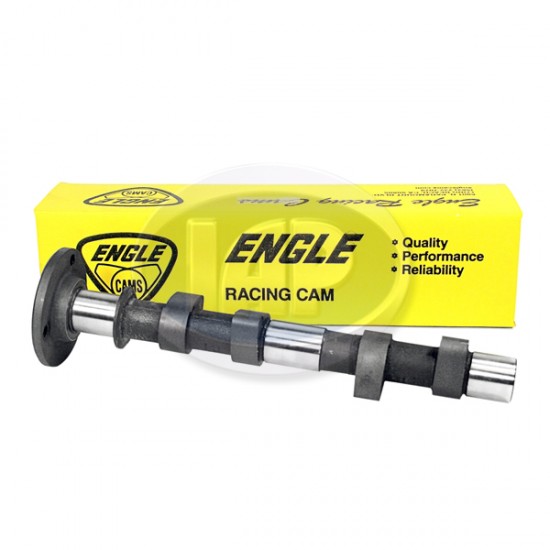 Engle Cams Camshaft, FK-41, .364 Lift, 269 Duration
Engle Cams Camshaft, FK-41, .364 Lift, 269 Duration, AC109141
Engle Cams have been the camshaft of choice for the top engine builders in the Volkswagen industry for 40+ years. Engle Cams offers a very comprehensive choice of grinds for every application. Fits 12-1600cc Volkswagen based engines. Must use an early style oil pump designed for flat camshafts. Designed to be used with 1.25:1 or 1.4:1 ratio rockers.
WARRANTY NOTE: The Engle Cams warranty stipulates you must use Engle Cams lifters to maintain the warranty. Using another manufacturers lifters will void this warranty.
Camshaft Specs:
269° Advertised Duration, 240° @ .050", .364" Cam Lift, 108° Lobe Center

Camshaft, FK-41, .364 Lift, 269 Duration, Engle Cams, Sold ea.

Price in reward points: 2000
Reward Points:

100

Model:

AC109141

MPN:

6041

Engle Cams