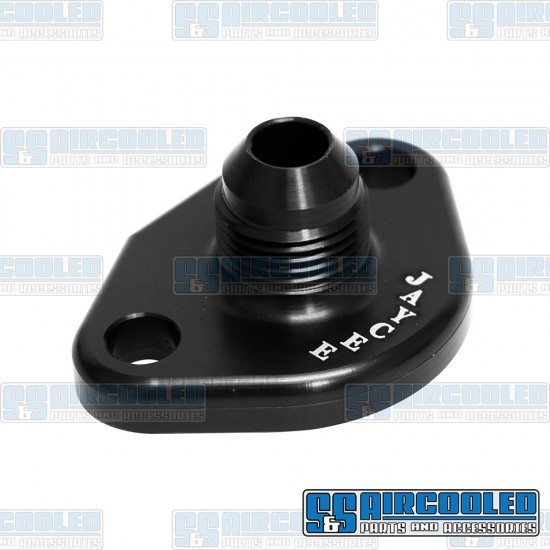 New
Fuel Pump Block Off/Breather, -8 AN Male Fitting, Aluminum, Black
Fuel Pump Block Off/Breather, -8 AN Male Fitting, Aluminum, Black, JC-2238-0
JayCee's Billet one piece block off is the first of its kind. Manufactured with a -8 AN Male fitting and a tapered hole for max breathing. Fuel pump block off, used when converting from a mechanical fuel pump to an electric fuel pump.
Application Note: This is considered a universal part and can fit many different applications based on modifications to the vehicle. Application information is just for reference and not applicable to a stock vehicle configuration. Please verify your application before purchase to ensure this part is correct for your project.
Fuel Pump Block Off/Breather, 8BO-BK, -8 AN Male Fitting, Aluminum, Black, JayCee, Sold ea.

Model:

JC-2238-0

MPN:

8BO-BK

JayCee Enterprises