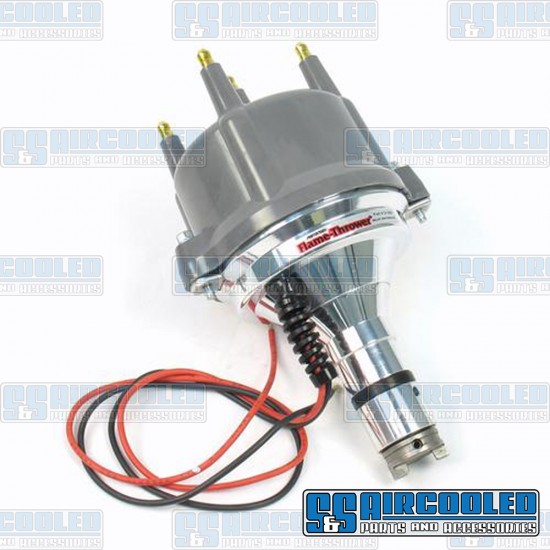 New
PerTronix Distributor, Billet, Centrifugal Advance w/Ignitor II Electronic Points, Grey Cap
PerTronix Distributor, Billet, Centrifugal Advance w/Ignitor II Electronic Points, Grey Cap, D180813
This PerTronix centrifugal advance billet distributor is made from 6061-T6 aluminum and features a hardened shaft for extreme durability & accuracy. Comes with an Ignitor II module pre-installed for a plug and play installation. Additional springs are included for setting a custom advance curve. Features a wide pattern cap with HEI style terminals to help eliminate cross fire at higher RPM's.
Installation Note: Electronic points operate on 12 Volts and will not work on early cars that have not been converted to 12 Volt.
Application Note: This is considered a universal part and can fit many different applications based on modifications to the vehicle. Application information is just for reference and not applicable to a stock vehicle configuration. Please verify your application before purchase to ensure this part is correct for your project.
Distributor, Billet, Centrifugal Advance w/Ignitor II Electronic Points, Grey Cap, Sold ea.

Model:

D180813

MPN:

D180813
PerTronix