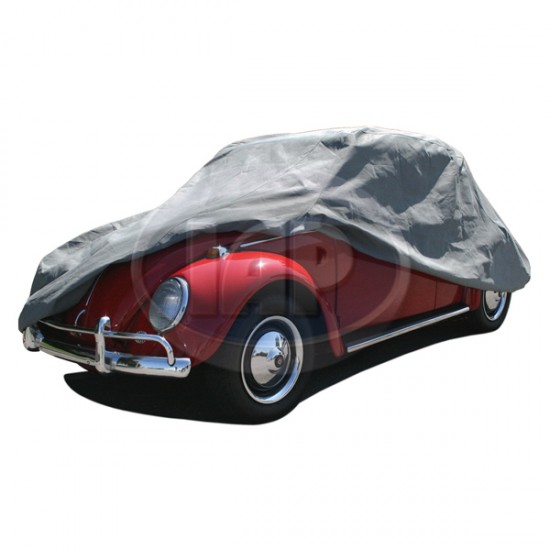 VW Car Cover, All Season, Grey, AC100050
VW Car Cover, All Season, Grey
This covers unique 3-layer diamond bond pattern allows air and humidity to pass through the cover preventing paint deterioration and trapped air and moisture. The Spun-bond polypropylene fabric has naturally water resistant fibers that shed water; in extended rainstorms even the best fabrics will absorb varying amounts of moisture, but this All Weather Car Cover dries easily and allows air to circulate thru the fibers. This All Weather Car Cover also features a soft and durable cover backing that is gentle against paint finish and protects against against the sun, dust, dirt, moisture and pollution.
Double stitched elastic front and rear hems secure under the bumpers
Woven "Wind Strap" with buckle to keep the cover secure during windy weather
Includes cover and storage bag
Breathable soft touch 3-layer fabric
Highly UV resistant
Highly water resistant
Mildew resistant
Scratch resistant
Cold resistant
Car Cover, Deluxe All Weather, Grey, Sold ea.
Part #:

AC100050

Manufaturer Part #:

AC100050