Fuel Pump Block Off, Aluminum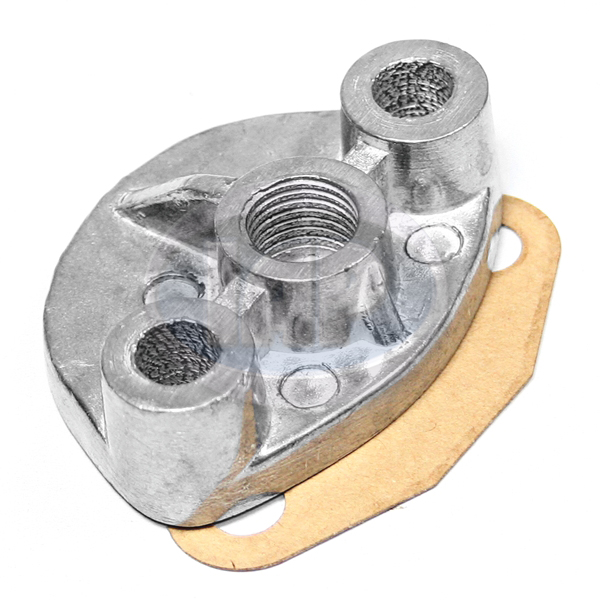 Fuel Pump Block Off, Aluminum
Fuel pump block off, used when converting from a mechanical fuel pump to an electric fuel pump.
Fuel Pump Block Off, Aluminum, Sold ea.

Application Note:

Volkswagen parts can sometimes be interchangable, for this reason the information listed below is for a stock, unmodified vehicle. S&S Aircooled Parts and Accessories is not responsible for any errors if your car has been modified in any way.

| | | |
| --- | --- | --- |
| Make | Model | Years |
| VW Beetle | Convertible | 1949 - 1970 |
| VW Beetle | Sedan | 1949 - 1974 |
| VW Beetle | Sunroof | 1949 - 1974 |
| VW Bus | All Models | 1950 - 1971 |
| VW Karmann Ghia | Convertible | 1957 - 1974 |
| VW Karmann Ghia | Coupe | 1957 - 1974 |
| VW Super Beetle | Convertible | 1971 - 1974 |
| VW Super Beetle | Sedan | 1971 - 1974 |
| VW Super Beetle | Sunroof | 1971 - 1974 |
| VW Thing | All Models | 1973 - 1974 |
| VW Type 3 | All Models | 1961 - 1967 |