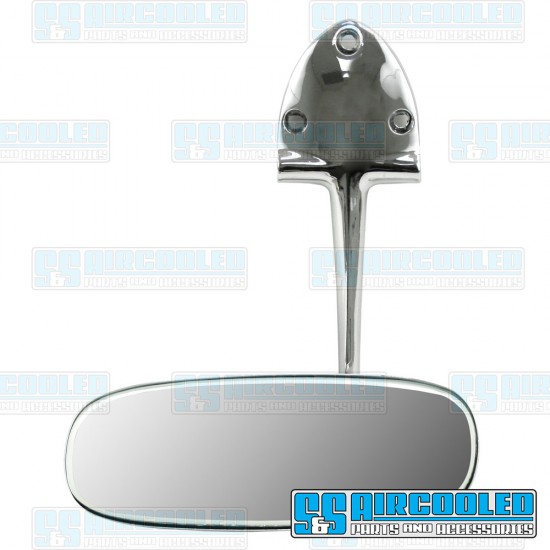 New 2 Weeks
Rear-view Mirror, w/Holes for Sun Visor Mount, Day/Night, Chrome
Rear-view Mirror, w/Holes for Sun Visor Mount, Day/Night, Chrome, 113857511KDN
Nice quality rear-view mirror that has holes in the base for sun visor rods(not included). This mirror also has a lever for adjusting the day/night feature.
Installation Note: Sun Visor mounting holes may be tight and need to be modified for the sun visor rod to fit properly.
Rear-view Mirror, w/Holes for Sun Visor Mount, Day/Night, Chrome, Sold ea.

Model:

113857511KDN

MPN:

113857511KDN