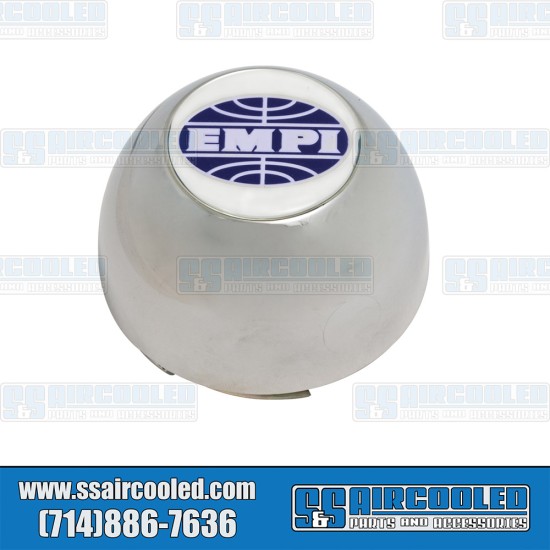 New
EMPI Center Cap, Torque Star/Dish w/Logo, Chrome
EMPI Center Cap, Torque Star/Dish w/Logo, Chrome, 00-9720-0
This replacement center cap fits the EMPI brand Torque Star and Dish style wheels and has a chrome finish with an EMPI logo. The center cap is 2.070" high by 3.140" wide and fits a 2.870" diameter hole.
Application Note: This is considered a universal part and can fit many different applications based on modifications to the vehicle. Application information is just for reference and not applicable to a stock vehicle configuration. Please verify your application before purchase to ensure this part is correct for your project.
Center Cap, Torque Star/Dish w/Logo, Chrome, Sold ea.

Part #:

00-9720-0

Manufaturer Part #:

00-9720-0

EMPI
Tags:
Center Cap
,
EMPI
,
Performance Upgrade VW Parts
,
VW Bug
,
VW Super Beetle
,
VW Karmann Ghia
,
VW Bus
,
VW Notchback
,
VW Squareback
,
VW Fastback
,
VW Thing