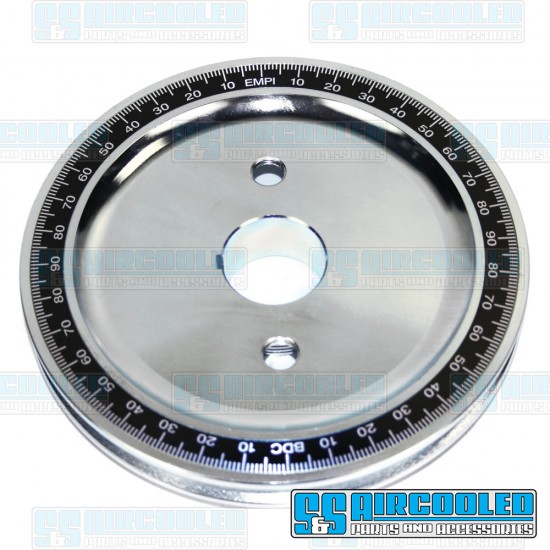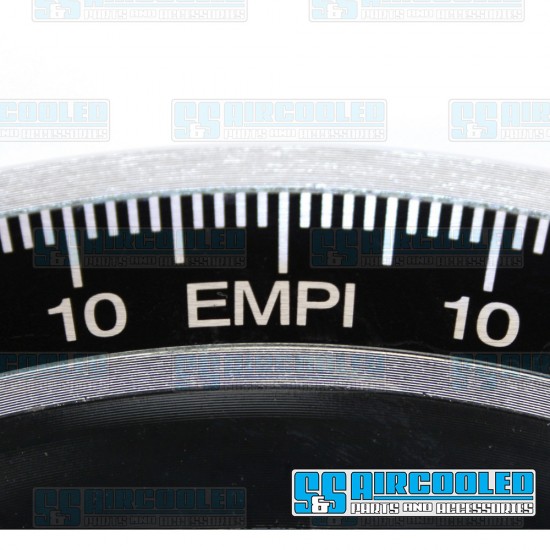 New


EMPI Crankshaft Pulley, 6-3/4in., Billet Steel, Solid, Silver Zinc w/Black Number Ring
EMPI Crankshaft Pulley, 6-3/4in., Billet Steel, Solid, Silver Zinc w/Black Number Ring, 33-1090-0
This steel billet pulley is approximately 3 1/2 lbs. in a 6-3/4 inch stock size. These pulleys have the ability to reduce crankshaft vibration, thus resulting in much longer engine case and bearing life. This pulley is fully balanced and features a silver zinc finish with durable bright white timing marks and numbers on a black background.
Installation Note: This part is designed to fit 13-1600cc based Volkswagen Type-1 air-cooled engines. This pulley will work with stock and most stock style pulley bolts.
Application Note: This is considered a universal part and can fit many different applications based on modifications to the vehicle. Application information is just for reference and not applicable to a stock vehicle configuration. Please verify your application before purchase to ensure this part is correct for your project.
Crankshaft Pulley, 6-3/4in., Billet Steel, Solid, Silver Zinc w/Black Number Ring, Sold ea.

Model:

33-1090-0

MPN:

33-1090-0

EMPI