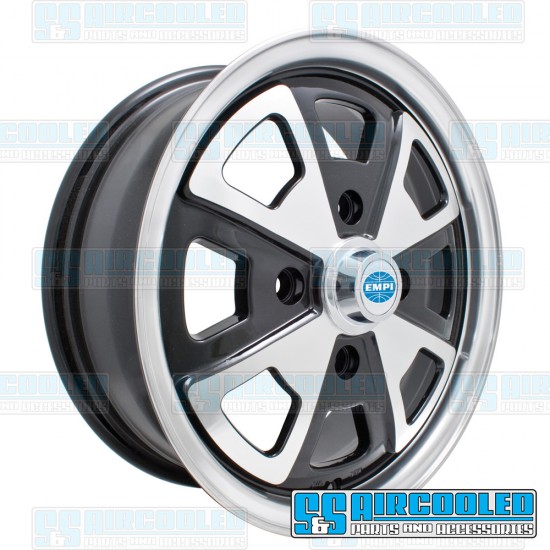 EMPI Wheel, 914 Alloy, 15x5.5, 4x130 Pattern, Black w/Polished Spokes & Lip
EMPI Wheel, 914 Alloy, 15x5.5, 4x130 Pattern, Black w/Polished Spokes & Lip, 00-9681-0
This EMPI alloy wheel is certified to meet JWL(Japan Light Alloy Wheel) and VIA(Vehicle Inspection Association of Japan) standards. This wheel comes with matching center cap and chrome valve stem.
Wheel Specifications:
Diameter: 15"
Width: 5-1/2"
Lug Pattern (PCD): 4x130mm
Lug Type: 60° Taper
Offset: 25
Back Space: 4-1/2"
914 Alloy Wheel, 00-9681-0, 15x5.5, 4x130 Pattern, Black w/Polished Spokes & Lip,
EMPI
, Sold ea.
Part #:

00-9681-0

Manufaturer Part #:

00-9681-0

EMPI