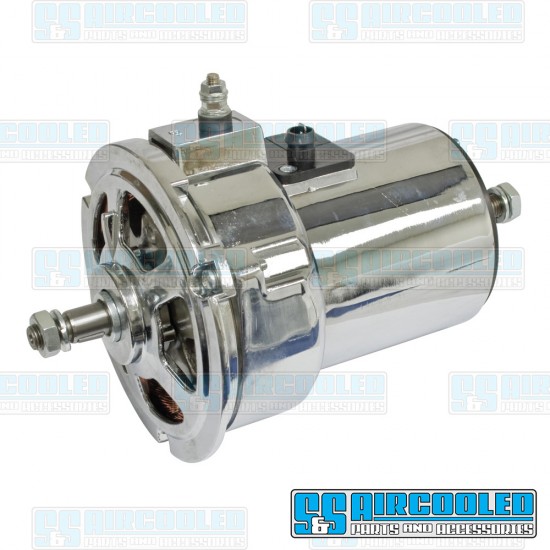 VW Alternator, 90 Amp, Chrome, AL82NC-90
VW Alternator, 90 Amp, Chrome
New EMPI Chrome 90+ Amp Alternator features a new hi-tech armature providing maximum charging power while running cooler than even the Dual Fan models and taking less horsepower to operate. Internally regulated and chrome plating makes it perfect for Show & Go!
Application Note: This is considered a universal part and can fit many different applications based on modifications to the vehicle. Application information is just for reference and not applicable to a stock vehicle configuration. Please verify your application before purchase to ensure this part is correct for your project.
Alternator, 00-9463-7, 90 Amp, Chrome, EMPI, Sold ea.
Part #:

AL82NC-90

Manufaturer Part #:

AL82NC-90